Free Download: Telecommunications Services & Pricing Guide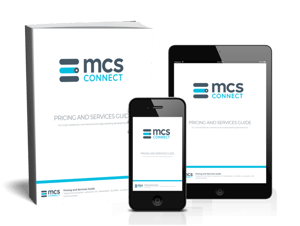 Find out everything you need to know about our telecommunications services and pricing.
Inside this easy to use reference guide you'll find pricing for all our service packages, including:
Telecommunications installation and compliance (residential & commercial)
Internal NBN wiring
VC81 compliance documentation
Commercial trenching
Single residential telecommunications
This pricing applies to builders, surveyors, developers and home owners of:
Single residential developments
Multi-residential developments
Commercial developments
Formatted in easy-to-read tables, you can clearly see costs for each service, for specific numbers of new units in both residential and commercial developments. Use it on any device, or print it out and keep it handy for your reference when you are costing your next project.
Enter your details for instant access to the MCS Pricing & Services Guide.
Enter Your Details for Instant Access
Discover pricing for all our telecommunications services today!