Free Download: Non-Destructive Digging Pricing, Services and Specifications Guide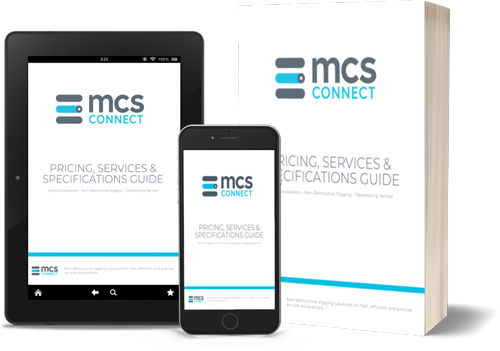 Find out everything you need to know about our non-destructive digging (NDD) pricing, vacuum excavations services and vac truck specifications.
Inside this easy to use reference you'll find pricing for all our NDD services including:
NDD (vacuum excavation)
NDD waste disposal
Traffic management
You'll also discover information about our fleet of vacuum trucks so you can assess their suitability for your job including specifications for:
Spoil tank
Engine/ blower
Water system
Hydraulic and electrical system
Formatted in easy to use tables, you can clearly see the costs for the different services, plus variables for out of hours work, minimum charges, add-ons and terms. Use it on any device or print it out and keep it handy for your reference when costing your next project.
Enter Your Details for Instant Access
Discover pricing for all our NDD and vac truck services today!